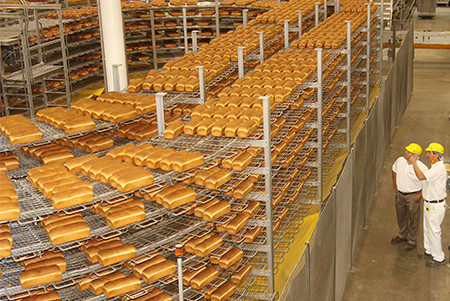 We believe the Flowers team is second to none in the baking industry. The talent, knowledge, and dedication of our team members, associates and independent distributors are key to our success.
More than half of our employees have worked for the company for more than 10 years. Flowers Foods has had only six CEOs in 95 years, which is rare among publicly held companies and speaks to the continuity of the company's operating strategies and culture.
Flowers Foods fosters an environment that is inclusive, respectful, and fair. This environment is a vital part of our business and allows people of different backgrounds, experiences, and perspectives to come together to reach common business and professional goals.
We foster team spirit, embrace diversity, and make advancement opportunities available to team members. This is The Flowers Way.
Our Vision: Together we work to be a truly exceptional company focused on growth opportunities for grain-based foods.
Our Mission: To drive sustainable growth that enhances value for our shareholders, associates, distributors, customers, consumers, and communities.
Our Guiding Principles: Integrity, Service, Quality, Commitment
Learn more about our culture and our team.